What Happened to Aging Gracefully?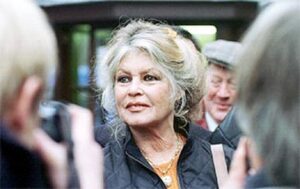 "Can we stop aging? The answer is NO. All living organisms age, it is a natural, universal process." No sooner had I uttered these words than a loud collective groan of dismay erupted in the room where I recently presented a seminar on aging well. As a wellness coach specializing in stress management for healthy aging, I was accustomed to this reaction. Can we reverse the aging process? The answer is still NO.
Yet many of us would like to believe otherwise, as reflected by the daily bombardment of marketing ads for "anti-aging" products and procedures and a vigorous consumer appetite for such items. According to a new market research report by Global Industry Analysts, the baby boomer generation, those individuals born between 1946 and 1964 will drive the U.S. market for anti-aging products from its current $80 billion to more than $114 billion by 2015. Worldwide, the anti-aging products market will sing to the tune of $291.9 billion.
The American Society of Plastic Surgeons reports that 13.8 million cosmetic procedures were performed in the U.S. in 2011, a 5% increase from the previous year. This translates into $10.4 billion spent on cosmetic procedures. In Canada, there are no comparable statistics as neither Health Canada nor Statistics Canada keeps track of cosmetic surgeries. However Medicard Finance, a company that collects data on cosmetic procedures in Canada reports that more than 302,000 surgical and non-surgical cosmetic enhancements were performed in Canada in 2003 (the last statistic given). The total market worth for that year was more than half a billion dollars.
Skin care is the fastest growing sector in the anti-aging industry, featuring facial creams and serums that all claim to eliminate or reduce wrinkles. The U.S. cosmeceutical market (cosmetics with medicine-based ingredients) is nearly $20 billion. The Canadian cosmetic and skincare market is a more modest $4.43 billion a year and growing.
We are talking serious money here and each year it will only increase as the boomer consumer base for anti-aging products and procedures expands beyond this target market. While billions of baby boomer dollars go annually towards reversing the aging process, the anti-aging industry is already courting a younger demographic looking for ways to stop the aging process.
What happened to aging gracefully? It's sad and disturbing to see many of us fervently chasing the fountain of youth despite the fact that many anti-aging interventions are unregulated and can be expensive, ineffective, and potentially harmful.
The fact is a long healthy life depends largely on good health habits. Research shows that genetics only accounts for 20% of aging. This means 80% of how well we age is determined by our lifestyle, health-related behaviours, and environment.
I believe that aging well in the truest sense has nothing to do with highly restrictive diets, extreme exercise regimens, expensive magical creams or invasive cosmetic procedures but everything to do with healthy eating, activity, and attitude.
When it comes to aging in a mindful and healthy way, I believe that we can learn much from our elders and the ancients.